John J. Sicilian, J.D.
Co-Founder and Chairman
With more than thirty years of legal and investment experience in large, complex transactions, John has provided leadership and expertise on investments in the travel, transportation, restaurant, entertainment and telecommunications sectors. He has served on boards of directors for numerous travel and transportation related companies, both public and private, including Pan American World Airways, ARINC, AgentWare, OneTravel, Jetstream Aviation Management and Eastern Airlines.
Prior to co-founding BKAM, John served as Chief Investment Officer of Juridica Asset Management. Before joining Juridica, he co-founded 1848 Capital Partners, a private equity firm. Previously he served from 1995 to 2002 as Chairman and President of reorganized Eastern Airlines and as Executive Vice President and General Counsel for the company from 1990 to 1994.
In his early career, John spent several years in private legal practice, first with Verner, Liipfert, Bernhard, McPherson & Hand (now merged with DLA Piper) in Washington, D.C., and with Ford & Harrison in Atlanta. He holds a J.D. from Washington & Lee Law School (cum laude) and a B.A. from Holy Cross College (magna cum laude).
Experience Highlights:
In his tenure at Eastern Airlines, John executed over 150 transactions totaling US$2.2 billion in assets, including regulated international route authorities, complex airport leasehold interests, over 130 aircraft, over 300 engines and numerous intellectual property assets.
Also at Eastern Airlines, his responsibilities included the disposition of eight operating entities with over 1,500 employees, as well as the resolution of pension claims involving approximately 25,000 ex-employees and retiree health benefit claims relating to approximately 10,000 retirees. John also negotiated the resolution of general labor, secured financing, environmental, frequent flyer plan-related and airport/landlord claims in excess of $15 billion.
John has managed investments including the creation of Heartland Food Corp., with 248 Burger King restaurants—the second-largest Burger King franchise in the world—including its ultimate sale to an affiliate of The Blackstone Group.
He has also served as co-leader on control investments in Ripley's Believe It or Not! Museums in New York City and London, Sunbelt Diversified Enterprises, Brazil Tower Company and Jet Support Services, the world's largest independent provider of warranty coverage to the corporate aircraft industry.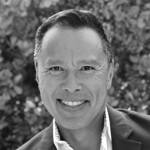 William H. Yuen, M.B.A.
Co-Founder and Chief Executive Officer
Mr. Yuen is the co-founder, Chief Executive and Risk Officer of Brickell Key Asset Management ("BKAM," a Registered Investment Advisor with the U.S. Securities and Exchange Commission). He served as the Chief Operating & Risk Officer of Juridica Asset Management (rebranded to BKAM in 2016) between 2012 and 2016.
Mr. Yuen has over 30 years of investment and risk management experience and has held numerous senior and strategic positions at several multi-national institutions. Mr. Yuen spent seven years in different strategic capacities at GE. He served on the investment, operating and risk management committees of GE's Private Equity, Insurance and Capital Markets Divisions. As Managing Director of GE Capital Markets Services, he led a team of 27 professionals managing the risks of a $10BN private equity portfolio, $5BN mortgage-backed assets, $20BN off-balance sheet assets, and $1BN High Yield Bond portfolios, as well as overseeing new product development. Prior to Capital Markets Services, Mr. Yuen was Director of Funding in Corporate Treasury for four years. He was responsible for funding GE Capital's international operations and risk management. He managed, structured and executed over $100BN of financing and derivative transactions for GE. Mr. Yuen also served as financial advisor to GE businesses such as insurance, project finance, commercial real estate, aircraft engine & leasing, commercial & consumer finance, as well as its pension group. Mr. Yuen spearheaded many acquisition due diligences as well as post acquisition integrations.
Mr. Yuen co-founded and was Chief Operating Officer of Alpha Financial Technologies, a financial engineering and product development company, with over $2BN in assets at its peak, which are linked to its strategies.
Additionally, Mr. Yuen was the Head of Financial Engineering and Sales & Trading for Royal Bank of Canada in New York, headed strategic risk management at Eastman Kodak's Treasury Group, and was a proprietary derivatives trader for HSBC and RBC.
Mr. Yuen received an M.B.A. from the Simon School of Business Administration at the University of Rochester, where he also earned his undergraduate degree.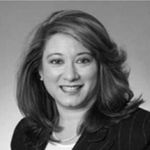 Lea Souza-Rasile, J.D.
Project Manager, Underwriting
Lea has nearly three decades of experience counseling multinational clients operating in the Americas, Europe, Australia and Asia in a range of sectors and on a wide variety of transactions and in complex commercial litigation disputes. She has represented clients in a variety of forums including adversary proceedings in bankruptcy court, arbitrations, and bench and jury trials in state and federal court.
Prior to joining BKAM in 2016, Lea was an equity partner for thirteen years at the multinational law firm of Shook, Hardy & Bacon, LLP where she served on the executive committee and as managing partner of the Miami office.
Her private law practice focused on all aspects of high-stakes litigation including contractual disputes, business torts, intellectual property matters, securities claims, and product liability.  Her practice also included extensive work in the insolvency area with an emphasis on creditor's rights, workouts, and liquidations.  She also counseled clients and managed multiple legal teams on corporate governance and regulatory/compliance matters in the financial services and banking industry, as well as product recalls in various industries.
Lea has been repeatedly recognized by The Best Lawyers of America in Bankruptcy and Business Litigation, by Florida Super Lawyers magazine, and as a "Legal Elite" by Florida Trend magazine.  Lea earned a B.A. from Grinnell College and a J.D. from the University of Miami School of Law.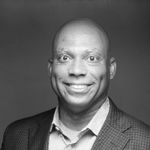 Matt McFarlane, Ph.D., J.D.
Matt is an attorney and entrepreneur with a technical background in biotechnology and neuroscience. He has over a decade of scientific research experience, and more than 15 years of legal experience with clients in the pharmaceutical, biotechnology, chemical and technology industries. Matt's legal practice has primarily focused on resolving disputes involving patent rights, and contractual claims concerning the use and monetization of intellectual property rights generally. Matt's former clients have included several Fortune 500 pharmaceutical and biotechnology companies, including DuPont, Roche and Quest Diagnostics, as well as generic drug manufacturers in litigation brought under the Hatch-Waxman Act. Alongside his litigation matters, Matt has worked extensively in patent portfolio valuation, vulnerability analysis, technology licensing negotiation and due diligence. Matt has significant investment experience as a Partner at Matadero Capital, a Silicon Valley-based private capital fund investing in early-stage ventures, as well as his roles as a Trustee and Investment Committee member for the Grass Foundation, and an Advisor to the Cavendish Impact Foundation. Matt earned an ScB in Biochemistry from Brown University, a PhD in Molecular & Cellular Physiology from Stanford University Medical School, and performed two postdoctoral fellowships in physiology and neuroscience at Stanford University and New York University School of Medicine before earning his law degree at Fordham University School of Law.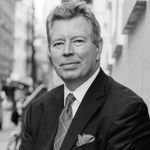 Thomas Moore, J.D., M.P.P,
Project Manager, Underwriting
Tom joined BKAM in 2014, bringing three decades of experience at a multinational law firm, significant expertise serving as a director at a major trial support and jury consulting firm and, after a federal district court clerkship, six years as a senior prosecutor in the Manhattan District Attorney's Office.
Prior to joining BKAM, Tom served as director at DOAR Litigation Consulting, then the largest trial support and jury consulting firm in the U.S. There he helped lawyers across the country assess the strengths and weaknesses of their cases and assisted them in formulating effective strategies to maximize outcomes in a wide variety of matters.
In his private practice as a partner at Proskauer LLP, Tom led the charge on sophisticated cases in multiple settings, from jury and bench trials to arbitrations and bankruptcy adversary proceedings, as well as dozens of hearings and tribunals. He represented a broad array of sectors in diverse areas of legal expertise, including disputes related to contracts, intellectual property, securities, insurance, accountancy and antitrust matters. He also frequently led teams in assessing litigation risks as part of due diligence in corporate acquisitions.
His work at the Manhattan District Attorney's Office, where District Attorney Robert Morgenthau promoted him to Senior Counsel after only three years of service, included handling complex criminal investigations and trials against some of the country's top trial lawyers.
Throughout his career, Tom has mentored younger lawyers; at Proskauer, he was a central part of the internal training program. He also has a demonstrated commitment to maintaining high professional standards for his peers, serving as a referee by appointment of the Appellate Division in Manhattan on professional disciplinary matters and for nearly twenty years as a member of the Court's Committee on Character and Fitness.
Tom holds a B.A. from the University of California at Davis and an M.A. in Public Policy from the University of California at Berkeley, where he also earned his J.D.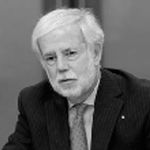 Ronald S. Borod, J.D.
Project Manager, Structuring and Product Development
Ron joined BKAM in 2017. His long legal career has included more than two decades of extensive work in securitization and structured finance, establishing his reputation as a thought leader in the creation of innovative structures and financial products. His practice at the international law firm DLA Piper and, previously, at Brown Rudnick LLP, focused on assisting issuers and underwriters in designing and implementing securitization programs involving non-traditional assets.
Ron created the original legal structure for securitizing the legal fee awards received by various law firms who represented the states in litigation against the major tobacco companies which resulted in the 1998 Master Settlement Agreement, and has served as lead counsel on over 11 public and private asset-backed securities transactions aggregating approximately $1 Billion of securities collateralized by over $3 Billion  of nominal tobacco fee award payments. Ron has also represented an affiliate of Juridica Asset Management in structuring a program to finance other cash flows arising from the Master Settlement Agreement, has represented Juridica in closing litigation claim financing transactions and has represented another litigation funding client in structuring a finance facility to leverage a portfolio of litigation cases.
Ron edited and co-authored a treatise on securitization entitled Securitization: Asset-Backed and Mortgage-Backed Securities (LexisNexis Matthew Bender) (originally published in 1991) . He lectures frequently at seminars and securitization conferences throughout the United States on subjects relating to structured finance. He is an adjunct professor in the Graduate Program for Banking and Financial Law at the Boston University School of Law, where for over twelve years he has taught a course on securitization and structured finance. Ron also writes frequently for finance journals; in 2012 he won a Burton Award for writing achievement for his article "Belling the Cat: Taming the Securitization Beast Without Killing It," published in Boston University's Review of Banking & Financial Law.
 The Legal 500 United States has repeatedly recognized Ron for his structured finance practice, calling him "an expert in esoteric ABS [asset backed securities]" who "has deep experience, fantastic judgment, and brings extraordinary value to the deal."
Ron holds a B.A. (magna cum laude) from Princeton University, a J.D. from Harvard Law School and an LL.M. in Taxation from New York University.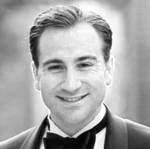 Stephen McMullin, M.A., L.L.M.
Manager, Underwriting & Structuring
Stephen joined BKAM in 2014, bringing with him a hybrid legal and finance background. His work at BKAM centers on the diligence and closing of inbound deal flow. Stephen's involvement spans the full length of the deal lifecycle including structuring, evaluating merits /damages, modeling and closing investments. Since the raising of BKAM single client mandate in 2014, Stephen has closed seventeen bespoke litigation backed financings for an aggregate deployment of over $200 million.
Prior to entering the commercial litigation industry three years ago, he spent three years at Goldman Sachs & Co. where he was a financial analyst in the Securities division. During that time, Stephen focused on both primary and secondary market opportunities surrounding international equity, options and futures microstructure.
Stephen received his law degrees from the University of Oxford (M.A.) and Harvard Law School (LL.M), where he worked as a research assistant to a professor of bankruptcy law. While at Harvard Law School, Stephen wrote a thesis on preference litigation within the context of Chapter 11 bankruptcy which was subsequently published. He completed his undergraduate studies at Georgetown University, where he earned a B.S. (magna cum laude). He is a member of the New York Bar.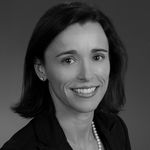 Elizabeth Shealy, J.D.
Manager, Underwriting & Legal
Elizabeth works directly with BKAM's General Counsel and the management team in structuring, drafting and closing investment transactions; she also contributes to the development and implementation of policies and practices of the firm and its related entities.
She began her career as a litigation trial paralegal at a nationally recognized plaintiffs firm, where she focused on asbestos and other complex civil litigation. After five years in that role, she enrolled full time at the Charleston School of Law, where in May 2009 she earned a J.D., graduating in the top third of her class. During the course of her studies, Elizabeth was an elected member of the Student Bar Association and worked as a faculty research assistant and as a law clerk at a real estate law firm. She received her undergraduate degree, a B.S. in Biology, from Wofford College in 1999.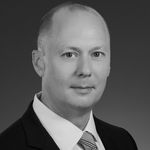 Mark Broadwater
Chief Compliance Officer
Mark has been with BKAM since its inception and works with the management team on all compliance and operations matters. He contributes to the firm's development and implementation of compliance strategies, policies and practices of the business and holds the primary responsibility for ensuring the organizational effectiveness of its financial functions as they relate to the operation of BKAM and its related entities.
Prior to his role at BKAM, Mark served for nine years as General Manager of Ten State Street, LLP, an international business law firm based in Charleston, South Carolina. He worked directly with the firm's partners to develop and implement successful business strategies and also managed associates and staff including paralegals, bookkeepers and secretaries employed in the firm's Charleston and London offices. He also administered clients' corporate and trust formations and worked closely with fiduciaries worldwide to maintain more than 90 client companies and trusts in 17 global jurisdictions.
Mark holds a B.A. in History from the University of Tennessee.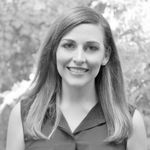 Joy Sims
Analyst, Cash and Banking Manager
Joy has worked in the litigation finance field since 2009 and with BKAM since its inception. She works with the CEO and CCO to develop, maintain and monitor all cash management and accounting systems and procedures. Joy is responsible for managing accounts receivable, accounts payable, organizational HR, matter-related data entry, matter invoice processing and social media for the firm's 14 related entities. Joy graduated in 2004 from the College of Charleston with a B.A. in Communications.